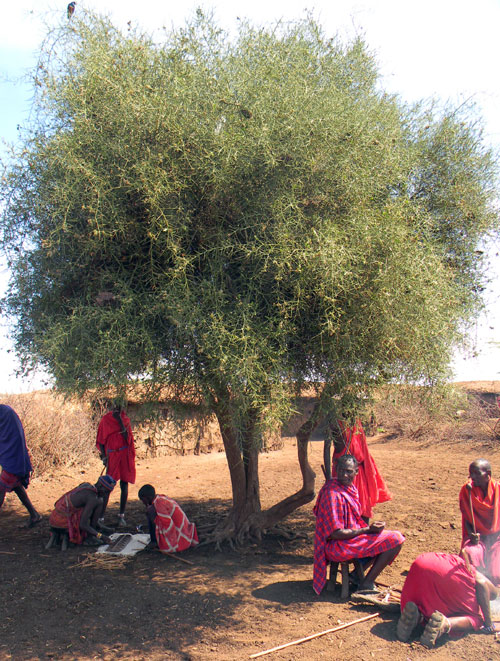 A Desert Date, Balanites aegyptiaca, provides welcome shelter from the sun for Maasai villagers at Amboseli National Park, Kenya. March 2011.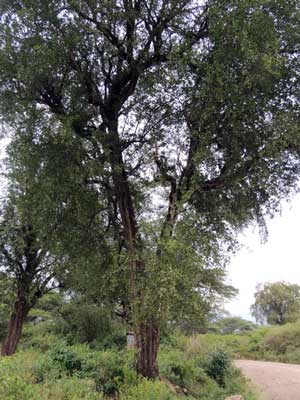 This specimen in Kerio Valley, Kenya, should be at the upper size limit. Dec. 2014.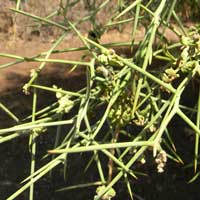 The size of the leaves, thorns and even the whole plant is highly variable depending on the availability of water. The compound leaves appear paired at the end of a long petiole. Under xeric conditions the elyptic leaflets are relatively small and can turn rather scruffy and tough. At times the leaves seem secondary to the abundant, smooth, green thorns. The small, greenish flowers are arrrayed along the woody twigs and give rise to a drupe with brownish-yellowish fruit.
Zygophyllaceae -- Caltrop Family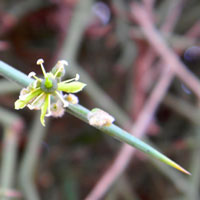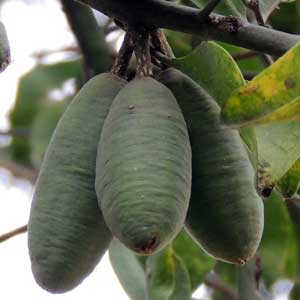 More Information: