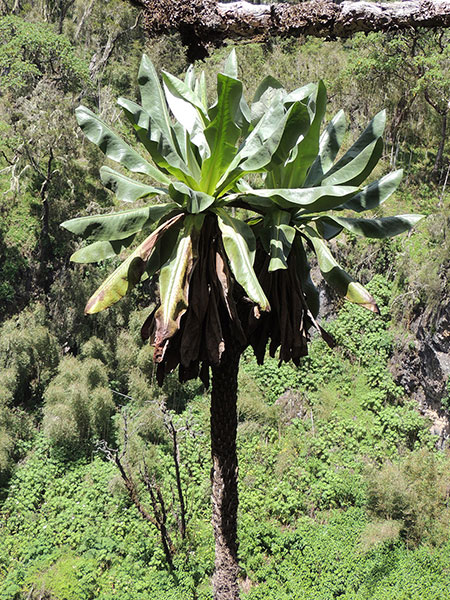 Alongside a sunny trail in Abedares National Park, Kenya, Africa. 4 June 2017.
From Wikipedia: Giant groundsels, are native to the higher altitude zones of ten mountain groups in equatorial East Africa, where they form a conspicuous element of the flora. They have a giant rosette habit, with a terminal leaf rosette at the apex of a stout woody stem. When they bloom, the flowers form a large terminal inflorescence. Two to four lateral branches may be present and as a result, old plants have the appearance of candelabras the size of telephone poles, each branch with a terminal rosette.
Several similar species are found in the high, alpine and sub-alpine habitats of Kenya.
Asteraceae -- Sunflower Family
More Information: