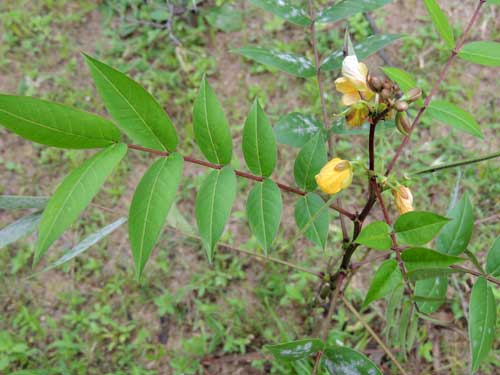 Growing in a village area near the Mtembur River, West Pokot, Kenya. July 2014.
Powdery Mildew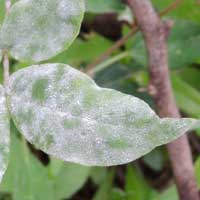 Populations of Coffee Senna can increase when a plot is subjected to intense grazing pressure. This happens because animals avoid eating sennas while removing competing plants. A dense stand of these plants was being infected by a fungal pathogen, a powdery mildew.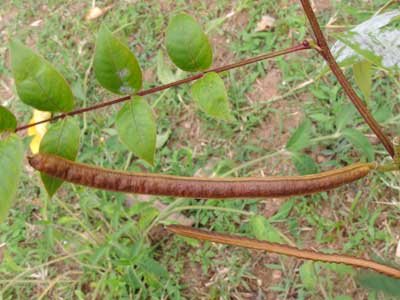 Most plants are less than 2 m tall with stems woody, if at all, only at ground level. Leaves are alternate and evenly compound. The flattened bean pods are held erect as they mature.
This pantropical weed probably originated in the Americas and hence became distributed around the tropics as the various new crops from the New World were introduced. The plants are perhaps toxic and therefore common where animals graze.
Fabaceae -- Bean Family -- Caesalpinioideae - Senna Sub-Family
More Information: