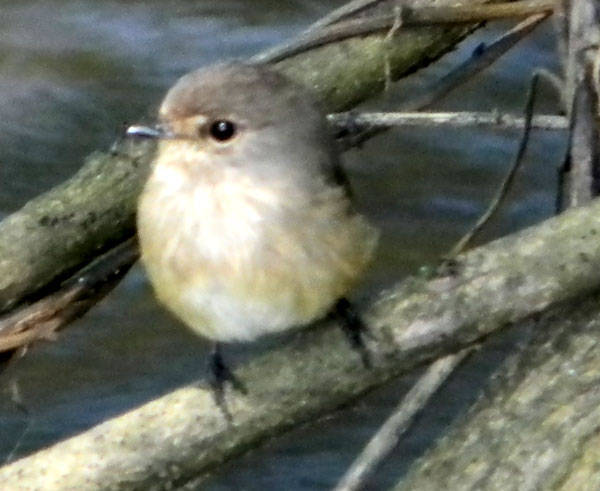 Along the banks of a flowing mountain stream at Naiberi River Camp, s.e. of Eldoret, Kenya. 15 October 2010. Elevation 2360 m.
---
---
Small, active birds that prey on flying insects. The plumage is very pale and virtually unmarked. Note that the bill is small and fine-tipped, a design suitable for handling small, soft-bodied insects. The gray crown is without streaks.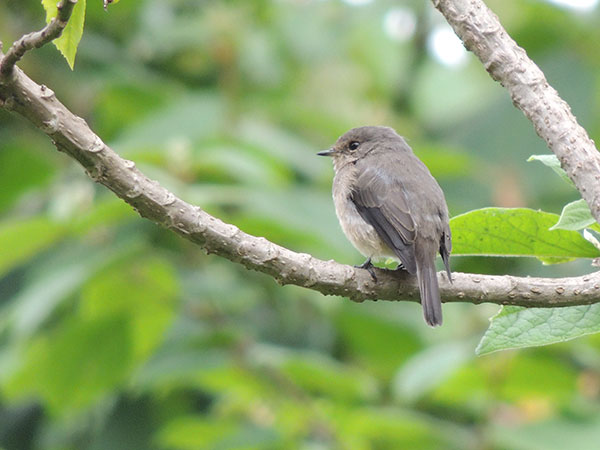 In an open area of Mt. Kenya Forest Reserve this bird is watching for a passing, flying insect. Its keen eyesight will determine its food value, and also the speed and direction so as to intercept it on the wing. Kirinyaga, Kenya, June 2017.
Muscicapidae -- Flycatcher Family
Books:
Birds of Kenya and Northern Tanzania by Zimmerman et al.
Birds of East Africa by Stevenson and Fanshawe
More Information: