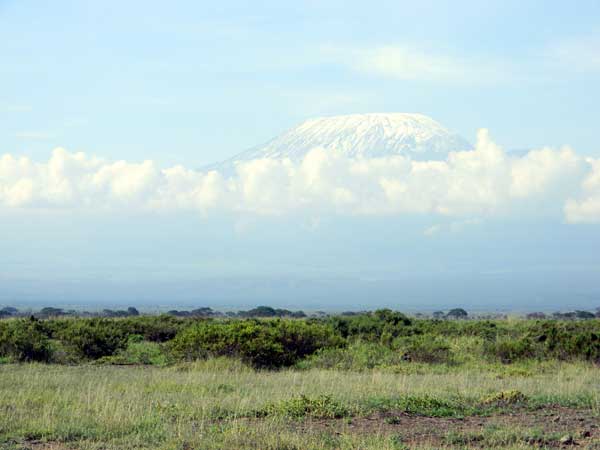 The snow-capped summit of Mt. Kilimanjaro, across the border in Tanzania, as seen from Amboseli National Park, Kenya. 26 March 2011.
Some Iconic Mammals: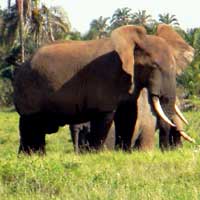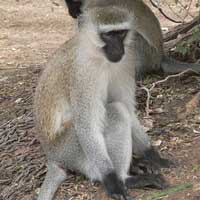 African Elephant, Vervet Monkey (follow thumb-links for more). Outdoor dining areas at the safari camps are noticed by monkeys and baboons. They would gladly swipe your meal items if it weren't for staff armed with slingshots that patrol the perimeter.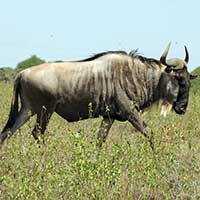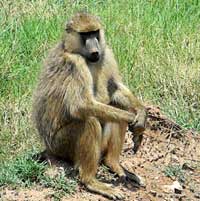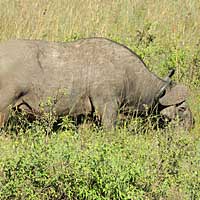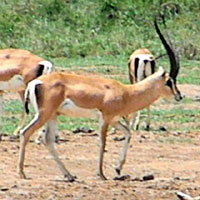 Blue Wildebeest, Olive Baboon, Cape Buffalo, Grant's Gazelle. Camp and lodge ground perimeters are protected with electrified fence to keep the most dangerous animals from harming visitors. Cape Buffalo can frequently be seen or heard just beyond the fencing, but visitors must not antagonize or approach them regardless.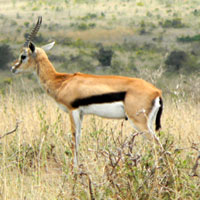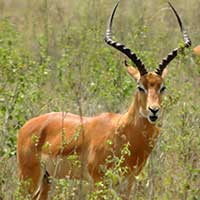 Thompson's Gazelle, Impala.
From Nairobi the drive is about 240km to either the west entry gate through Namanga or the east entry gate via Mombasa Road.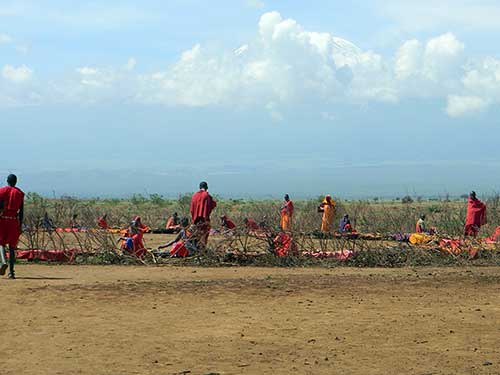 The Masai people have been a part of this environment for hundreds of years. A visit to a traditional village is a memorable experience. Amboseli National Park, Kenya. 26 March 2011.
Just below the slopes of Mt. Kilimanjaro nestled near the border with Tanzania is spectacular Amboseli. Besides fabulous views of Africa's tallest mountain, seeming to float on the horizon, there is abundant wildlife, especially elephants. Lake Amboseli as seen in the maps is largely a seasonal water body, filling during the rainy season and slowly drying with the dry season. Open water gives way to vast plains of marshy areas and tall grasses ideal for herbivores and carnivores alike. Birds move with the changing water conditions taking advantage of prey that becomes concentrated. The hotels and safari camps employ excellent guides to help you explore this natural wonder.
Birds (a sampling of the 400+ possible):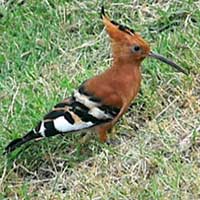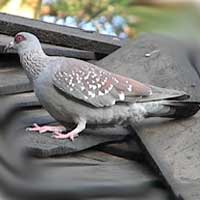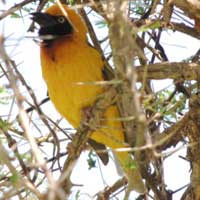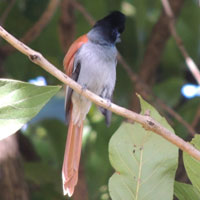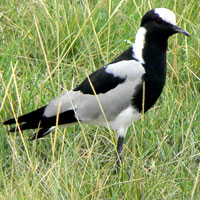 From above left: African Hoopoe, Little Bee-Eater, Speckled Pigeon, Speke's Weaver, African Paradise Flycatcher, Blacksmith Lapwing.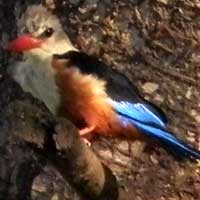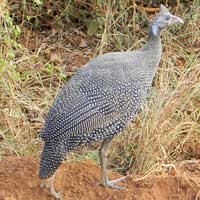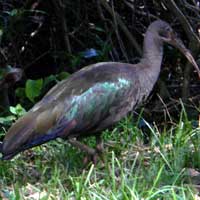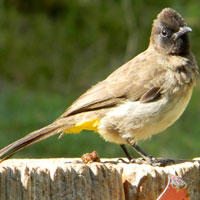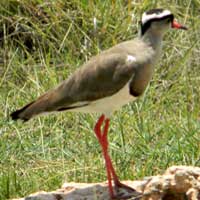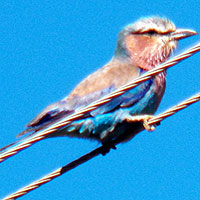 Grey-headed Kingfisher, Helmeted Guineafowl, Hadada Ibis, Common Bulbul, Crowned Plover, Lilac-breasted Roller. Below: Double-banded Courser, Cattle Egret, Squacco Heron.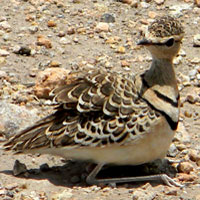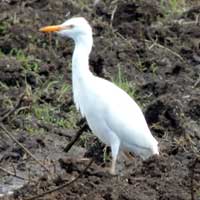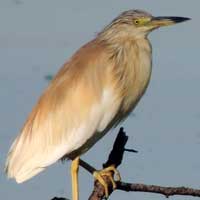 More Information: