Nairobi National Park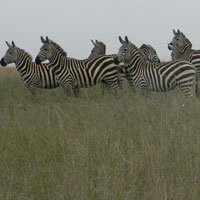 Close to the the financial and business hub of East Africa lies a large national park where wild encounters with many of the iconic African megafauna can be experienced with ease.
Kakamega Forest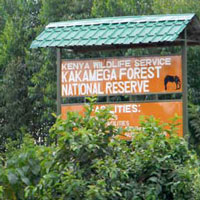 The most easterly portion of Africa's great equatorial rain forest. The forest is located north of Kisumu about 65 km from the shores of Lake Victoria.
Amboseli National Park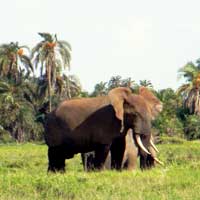 Two of the most iconic visions of Africa: Elephants and Mount Kilimanjaro.
City Park @ Nairobi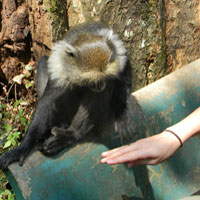 Entirely within the city limits is a large city park 'City Park' with montane woodlands, walking trails, ponds and two kinds of monkeys.
Lake Bogoria National Park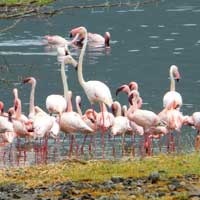 Geysers, boiling water and an alkaline lake offer habitat for Flamingoes and numerous shore birds in the Rift Valley.
Iten & Kerio View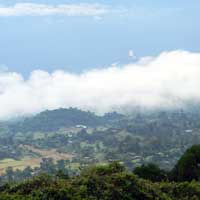 High above the Kerio Valley the Elgeyo Escarpment offers brisk cool climate, unbelievable views, and remnant montane forests on the steep slopes.
Saiwa Swamp National Park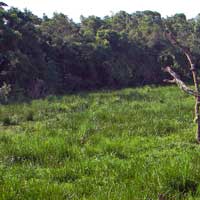 The Sitatunga is an antelope adapted to inhabiting flooded forest and grasslands. Saiwa, in western Kenya, is the most reliable place to see this animal.
Menangai Crater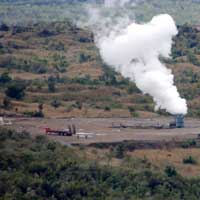 On the floor of this massive crater is a geo-thermal energy facility. Foot trails and tourist vehicles go to the rim of the crater. The view of the crater and the Rift Valley is beautiful.
Karura Forest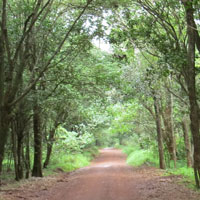 Karura Forest is a short distance from the business center of East Africa, Nairobi, and an easy day trip. Many birds and other wildlife species can be seen during a brief visit.
Naiberi River Camp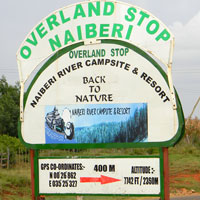 Good acommodations, excellent meals, and safe campsites sit amid diverse gardens and abundant bird life convenient to the city of Eldoret in the Rift Valley.